GoLocal24 is the leading local digital news company focused on U.S. media markets sized #20 to #100 – now with platforms in across the United States. Our infrastructure, applications, and innovation are powering growth of local digital audiences and revenue. Our advertisers are some of the most respected brands in each of our markets. The GoLocal platform makes digital content personal, social, and credible.
The genesis of the business came from two guys in New England back in 2009 – Josh Fenton and Paul Krasinski – who saw a few important things developing: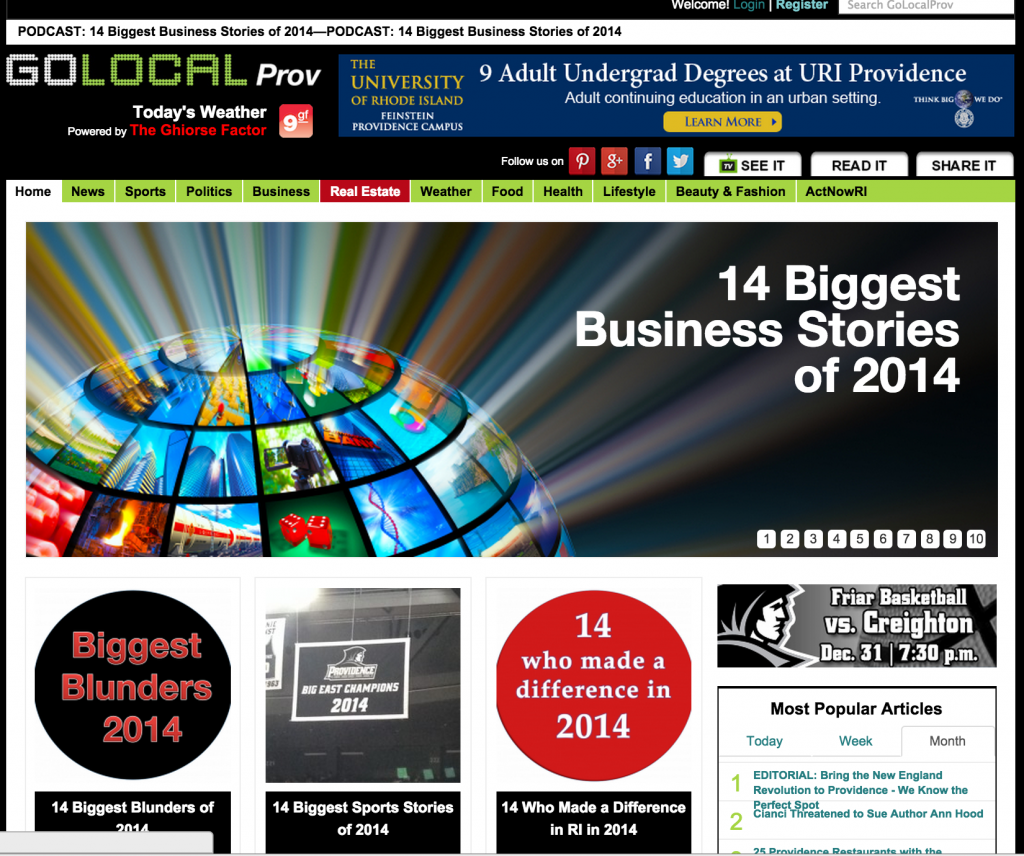 -    Newspapers were going out of business and those that remained were losing relevancy and readers; 
-    For a lot of cities there was nothing to replace the important enterprise journalism that newspapers did well for decades;  
-    People wanted local news and they wanted to be able to access it on their computers, on their mobile phones and on their tablets;
-    Readers wanted to feel more involved in the news stories they were reading, and to be part of the media conversation;
-    It wasn't just journalists who had important things to say;
-    Advertisers needed important, smart, fun and informative content to sit alongside; 
-    Finally, and most importantly, journalism plays an important role in democracies, and keeps politicians, non-profits, and businesses honest.  
So Josh and Paul started GoLocal24, which led, five years later, to expansion from the East Coast to the West Coast and the launch of  GoLocalPDX in Portland, Oregon. 
The platform distinguishes itself from other media through a series of engagement strategies:
Market-leading content - multimedia and video
Integrated social strategy (400,000 social media relationships)
Outbound e-blasts (more than 100,000 daily)
Strong sponsored content integration - driving 30% of revenue